Welcome to another edition of M-SABR's fantasy baseball analysis! In this week's edition, M-SABR editor Max Brill will talk about which players you should be looking to add to your team as the fantasy regular season draws closer to the end.
Max's Players to Add
Tanner Roark, SP, Washington Nationals
Roark was absolutely atrocious for a month-long span leading up to the All-Star Break. In six starts from June 17th to July 13, Roark posted an 8.31 ERA, 2.31 WHIP, and 28:16 K:BB ratio in 30.1 innings. The only positive from the stretch is that he averaged over five innings per start, but five innings of 8.31 ERA pitching isn't exactly something to be proud of.
A switch must have flipped after the All-Star break for Roark, though, because he has been lights-out since the break. In three starts (granted, two of them were against the Reds and the Mets), Roark has compiled a 0.82 ERA, 0.68 WHIP, 8.2 K/9, and three quality starts. He has not pitched fewer than seven innings in any of his past three starts, even going eight and racking up double-digit strikeouts in his July 25th outing. If Roark is still available in your league (he's owned in under half of ESPN leagues), add him while you can and ride the hot hand.
Tyler O'Neill and Harrison Bader, OF, St. Louis Cardinals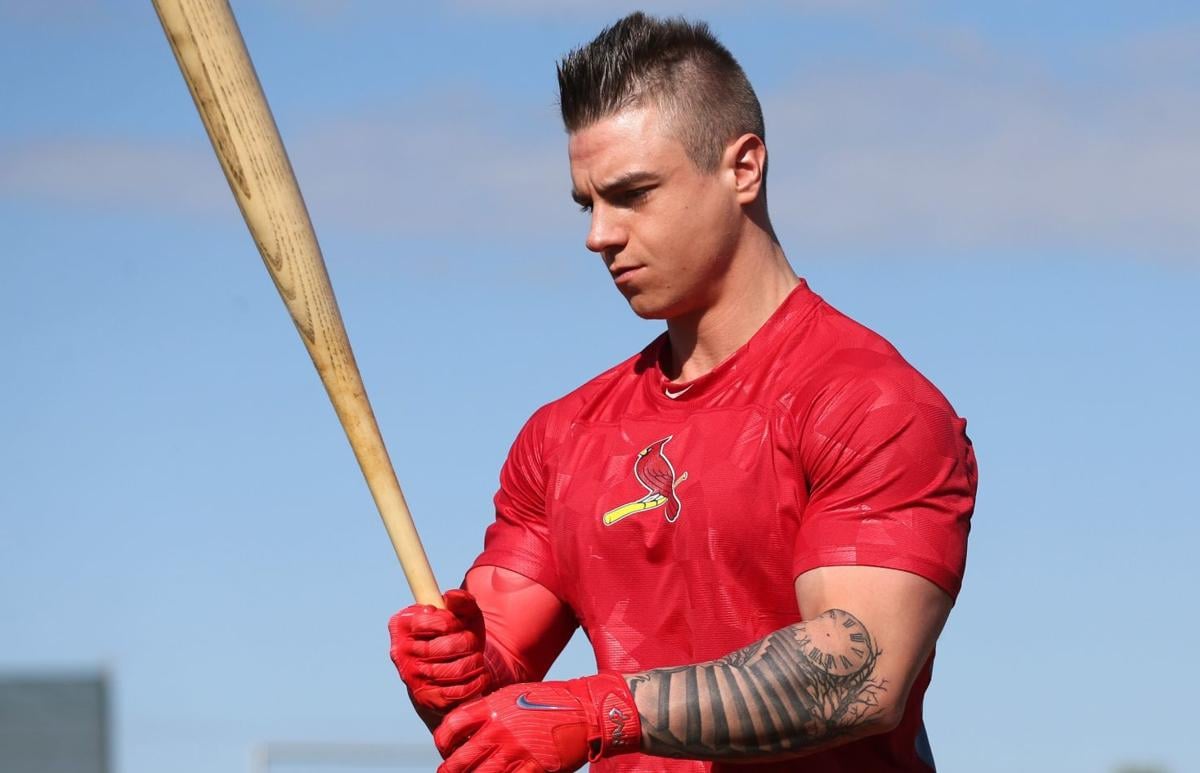 (Image credit: Chris Lee//St. Louis Post-Dispatch)
Tommy Pham being traded to the Rays and Dexter Fowler injuring his foot have opened up not one, but two starting outfield spots in St. Louis. Enter the youngsters: O'Neill and Bader. The two outfielders ranked as the organization's #4 and #5 prospects, respectively, entering the season, and now both of them will see regular MLB playing time. O'Neill is more of a big bopper (just look at those biceps…) with 26 HR in 61 games in AAA this year, while Bader is known for his defensive prowess. With that being said, Bader already has 6 HR and 11 SB in his 88 games played this year, so it's not as though he will be a fantasy black hole. Both of these guys should be able to make solid contributions to any fantasy team down the stretch and are worth an add if you are in need of outfield help.
Jonathan Villar, 2B, Baltimore Orioles
Remember him? Remember when Villar hit .285/.369/.457 with 19 homers and a league-leading 62 stolen bases in 2016? Remember when he was so bad the following year that he got demoted to a part-time role with the team?
I remember.
I also remember that he got traded, along with a handful of other pieces, to the Orioles in the Jonathan Schoop deal, which once again makes him fantasy-relevant. The Orioles have literally nothing to play for at this point, so Villar should be hitting near the top of their lineup and he should have the green light from here on out. If he can get on base at a respectable clip (which he has done since going to Baltimore, he has a .500 OBP in Charm City), expect him to wreak havoc on the basepaths and your fantasy opponents.
Mallex Smith, OF, Tampa Bay Rays
Another stolen base machine. It looked as though Smith would be relegated to a fourth-OF role with the Rays after their acquisition of Tommy Pham, but Pham got injured in just his second contest with the team, so Smith was pushed back into regular action. All he's done since then is go 5-8 with three stolen bases in as many games. No biggie.
Smith has also been on fire since the All-Star break, triple-slashing .391/.482/.587 with six extra-base hits, eight runs, six RBI, and seven steals in 15 second-half games. Add Mallex if you need the stolen base help or if you just need a hot-hand outfielder to stick with until you can find a replacement.
Brandon Lowe, 2B/OF, Tampa Bay Rays
Brandon Lowe is not even in the ESPN fantasy system yet. Yahoo just added him yesterday. So needless to say, he is definitely not on your roster (unless you are in a dynasty league that keeps track of prospects separately). Here's what you need to know:
Lowe (pronounced "Lau" like "ow, that hurts") is a second baseman and outfielder with decent pop. Across AA and AAA this year (100 total games), the lefty hit 22 HR, drove in 76 runs, and triple-slashed .297/.391/.558 with 57 walks and 102 strikeouts. The swing-and-miss to his game leaves a little to be desired, but he gets on base at a solid clip and the strikeout rate is not anything to be alarmed about considering his power upside. Lowe has drawn comparisons to Joe Panik, but I think that if everything works out in his favor, we could see him have a Brian Dozier-like career for the Rays (with less speed, however). If nothing else, Lowe is an intriguing name to keep an eye on until he gets added to the ESPN database.
---
---
Categories: Articles